TP-601D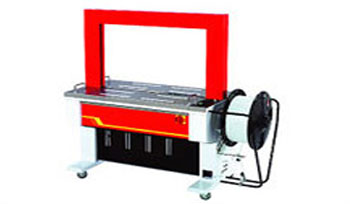 Description
Tauris TP-601D is an enhanced automatic strapping machine for wide straps (8mm-12mm). With the enhanced features, Tauris is the most powerful machine and the best price/performance ratio product in its class for wide straps general purpose application.
Main Features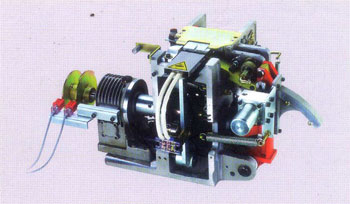 Reliable and Robust Strapping Head
Robust mechanism design and high engineering standard ensure excellent durability of the products. Use two proximity switches to replace conventional limit switches.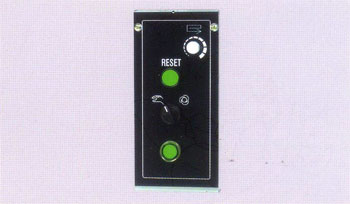 Strap tension can be adjusted accurately by the simple turn of a dial. Easy operation.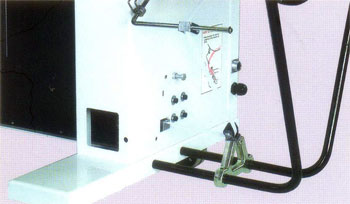 Auto Strap Feeding
Simple insert the strap into the feeding rollers from the coil side of the machine and then push the "reset" button. The machine will automatically feed the strap without the need to access to the inside of the machine. Easy strap loading.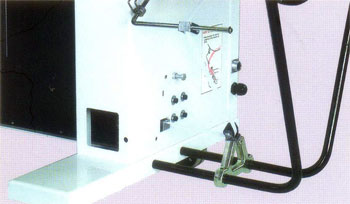 Auto Strap Ejector
Loop-eject clears unwanted strap automatically it the machine is accidentally activated without a package. Eliminates downtime.
More Features
Short Feed Sensor
The sensor will detect whether the strap is at sealing position. If not, the start switch can not be activated.
Auto Strap Refeed
The machine will automatically refeed the strap if a mis-feed occur.
Strap End Ejector
Eject end of strap. Get the machine ready for next coil of strap.
Methods of Cycle Initiation
The machine can be operated by several nethods, such as foot pedal switch, start switch, and photo eye switch.
Option
» Stainless steel frame SUS 304 (TP-601DS)